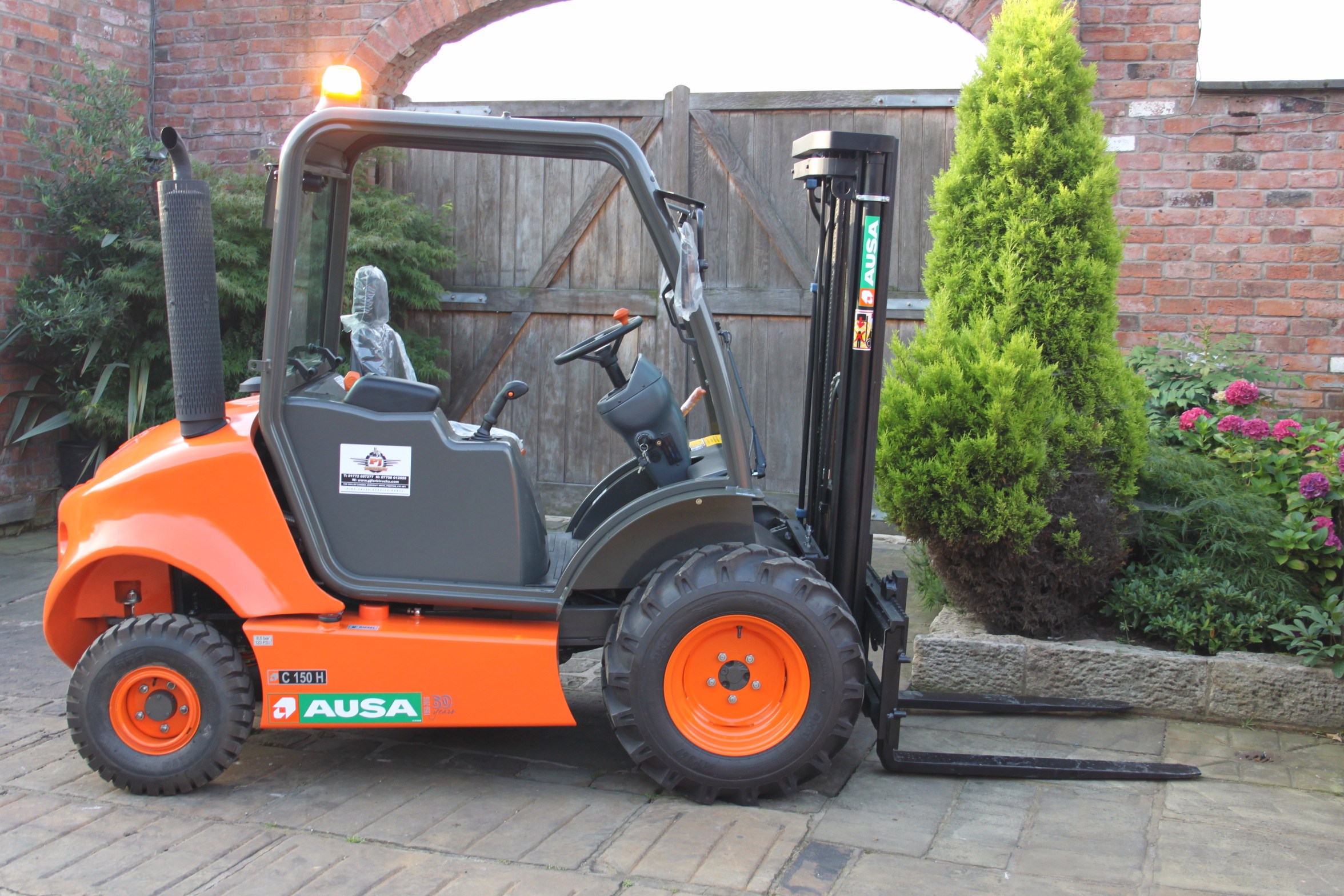 Model: C150H
Engine Type: Diesel
Capacity: 1500kg
Max Lift: 4000mm
Closed Height: 2060mm
Age: 2016
POA
The much sought after Ausa C150H
Year – 2017
Hours – brand new
1500kg Rated lift capacity.
This truck has the follow extra's which commonly people require,
4000mm Lift height mast, Container spec FFL Triplex with sideshift.
Semi Glass Cab with wipers.
We also stock a standard C150H without glass and just a 2660mm mast.
2060mm Closed mast height
Very reliable, very basic little truck, powered by the famous Kubota Diesel.
Because of the very light weight design of these trucks on the pnuematic tyres these have the go anywhere capability.
Weighing in at only 2700kg, these are one of very few forklifts which can be transported by trailer, and also has a very low ground tread pressure.
For more details and spec on the truck please view link -http://www.ausa.com/products/c-150-h/ to see a video of these in action please view – https://www.youtube.com/watch?v=ByoDC8uK-ks
We are dealers for Ausa, these machines are ready for immediate delivery. More due end of sep with different mast specs.
If you haven't heard of these don't mistake them for many cheaper chinese alternatives, these are a real thing with kubota engines and bosch twin speed hydro bulletproof transmissions.
All parts are readily available, and the residuals on these trucks are fantastic, we have 2008's drawing 11k.
Finance available at very good rates, contact for details.
Please note the final price is subject to VAT so £21,500+ vat and a full invoice will be supplied.
Any questions just call Pete – 01772 697277 – 07798612028 – info@pjforktrucks.com – www.pjforktrucks.com
Question or Enquiry?
Please get in touch with us using the form below to request more information or to enquire about a machine, part or service.
Alternativly call us on 01772 697277 or email info@pjforktrucks.com